Established in 1977
Serving Lethbridge, AB
Business Accountant in Lethbridge, AB
Choosing the right business accountant can pay long-term dividends for you and your company. At Woodman White & Associates Professional Corporation in Lethbridge, AB, we pride ourselves on being able to assist all kinds of companies. Regardless of your industry, you'll find that we have the tools and the training to help you keep your financial house in order.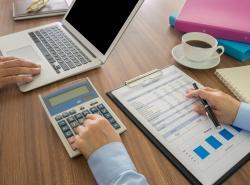 Skilled Professionals
As your company grows, you're bound to face all kinds of unforeseen financial issues. Opportunities and setbacks will abound, and knowing how to handle each situation requires a firm grasp of the numbers. By paying attention to the details, our accountants can help give you the information that you need to consistently make sound decisions.
Whether you're looking to expand, consolidate, or simply stay competitive, we'll work to develop strategies that make sense for your unique needs. We strive to build long-term bonds with our clients, and we believe that maintaining an open and honest line of communication is the best way to achieve that goal.
At Your Service
If you're in the Greater Lethbridge area, Woodman White & Associates Professional Corporation is the place to turn when you need a business accountant. For more information, contact us today.
High quality service, professional and friendly
I am extremely pleased, they are doing a great job! Ron Sakamoto President Gold & Gold Productions Ltd.
Message Sent. Thank you for contacting us. We will be in touch with you shortly.
Send A New Message
Contact
Woodman White & Associates Professional Corporation
920 2 Avenue A North
#108
Hours
Mon - Fri:

8:30am

-

4:30pm

Weekends:

Closed